Runes of Air and Sand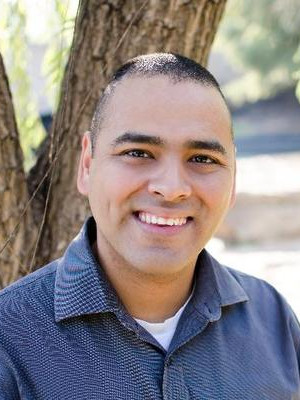 Gama Ray Martinez moved to Salt Lake City, Utah, solely because he likes mountains. He collects weapons in case he ever needs to supply a medieval battalion, and he greatly resents when work or other real life things get in the way of writing. He secretly hopes to one day slay a dragon in single combat, and doesn't believe in letting pesky things like reality get in the way of his dreams. He is the author of The Oracles of Kurnugi series, the Nylean Chronicles, and the Pharim War series, and is at work on the Goblin Star series. You can find him at www.gamarayburst.com
About this story, Gama says:
"The inspiration for my Goblin Star series came about during a discussion about faster than light travel. Any hyperdrive or similar device has very sparse details about how it works. It's a black box – when you get down to it, it's basically magic. When I started to wonder 'what if it were actually magic?', that gave birth to a series with magical space elves. The first book, Nova Dragon, explored the magical aspects of the universe; the second will deal more with technology. Brenna will be a main character, and I wanted to get part of her backstory down on paper."
When Gama asked if he could send me a story about dwarven miners in space, it was all I could do to calmly say 'of course' rather than reach through the interwebs and drag the story onto my computer. It was worth the wait – and his off-planet approach to a desert environment more than satisfies.
Read Runes of Air of Sand and more in Mirages and Speculations: Science Fiction and Fantasy from the Desert, available in both paper and ebook formats through Amazon, and in electronic format through Kobo, Barnes & Noble, and the iBooks store.