High Risk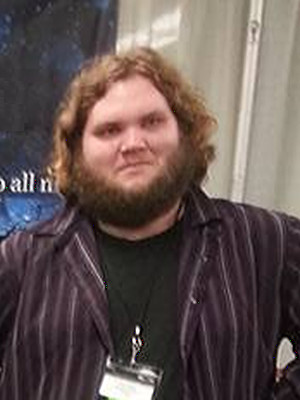 Voss Foster lives in the middle of the Eastern Washington Desert, where he writes science fiction and fantasy from inside a single-wide trailer. He is the author of the Evenstad Media Presents series, and his short work has been featured by various publications, including Vox.com and Flame Tree Publishing's Heroic Fantasy anthology. When he can be pried away from his keyboard, he can be found singing, cooking, and belly dancing, though rarely all at the same time. You can learn more about him and his work on his blog at www.vossfoster.blogspot.com
About High Risk, Voss says:
"I've long been fascinated with the idea of commercialized, industrial magic in fantasy, because I think we all know someone would come along and make a profit on it, given the chance. High Risk grew from that idea – that someone has to go collect magic to be put on store shelves. About halfway through writing, that blended with the undervaluing of skilled workers by these large corporations… and the story finally came together."
While I was reading it, I knew I wanted High Risk. It's edgy, full of attitude, and just this side of being 'urban fantasy noir' in a way that none of the other stories I received were. And while part of the time is spent in Las Vegas – a city that couldn't be more in the middle of the desert if it tried – the visit to Death Valley was like icing on a cake. I couldn't say no.
Read High Risk and more in Mirages and Speculations: Science Fiction and Fantasy from the Desert, available in both paper and ebook formats through Amazon, and in electronic format through Kobo, Barnes & Noble, and the iBooks store.