And Cry the Name of David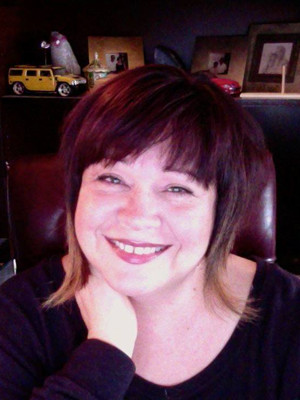 Virginia Ellen Baker holds degrees in Near Eastern Studies and English Literature, and works as a freelance writer. During the rare moments she's not working for clients, she writes fiction, and was a Writers of the Future winner in 1989. Her first novel, Jack Knife, enjoyed its debut stint on the Barnes & Noble bestseller rack for several weeks – someday, she hopes to find time to write the sequel. She lives in Santaquin, Utah, with a flock of large birds and the cats who fear them.
About this story, Virginia says:
"This was one of those stories where I recognized its genesis in the work itself, long after it was done. In the golum's beak, I saw my first bird (a large Moluccan cockatoo named Val). The story – its plot, its characters, and its setting – had nothing to do with that bird, and everything to do with him. I saw his infinite beauty and the trust he came to give me over time. As with that bird, at its heart, this story is about learning to understand our fear of 'the other' in its many incarnations."
Caught between the salt air and the desert sands of the Middle East, this bittersweet story distills the tragedy of nations at war into a family's private griefs. Like all of Virginia's work, the quiet beauty of And Cry the Name of David will capture your emotions and tug at your heartstrings, slipping into your soul and staying with you long after you have turned the last page.
Read And Cry the Name of David and more in Mirages and Speculations: Science Fiction and Fantasy from the Desert, available in both paper and ebook formats through Amazon, and in electronic format through Kobo, Barnes & Noble, and the iBooks store.