The Healer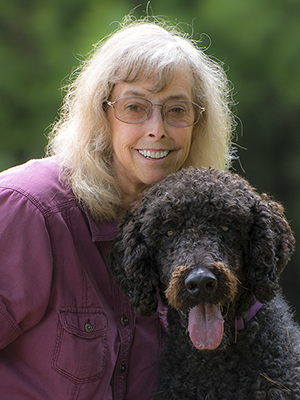 Before she let her writing "go to the dogs" with her humorous Doodlebugged Mysteries, Susan J. Kroupa won awards for her fiction from such places as the Utah Arts Council Contest, Writers of the Future, and the Deep South Writing Competition. Her stories have appeared in Realms of Fantasy and in a variety of anthologies, including Bruce Coville's Shapeshifters. Her non-fiction publications include features about environmental issues and Hopi Indian culture for The Arizona Republic, High Country News, American Forests, and the Bristol Herald-Courier. She lives in the Blue Ridge Mountains. You can learn more about her at www.susankroupa.com
About The Healer, Susan says:
"It's not hard to imagine a post-apocalyptic society on the Hopi mesas, a place of spirits and enchantment, and often haunting loneliness, a place where you might expect to find healing in a spider or even to encounter Spiderwoman herself. This story came partly from the time I spent on the Hopi and Navajo reservations, partly from a lifetime of living in deserts. And then I wondered about the tension all religions face between the ritualized and the charismatic, and how that might play out in the story of a girl who has a power she doesn't understand and can't always control."
Since she won't tell you herself, I will – The Healer is Susan's Writers of the Future contest-winning story from 1994. I loved it then, and I love it still, and am pleased to have the opportunity to share it with you now.
Read The Healer and more in Mirages and Speculations: Science Fiction and Fantasy from the Desert, available in both paper and ebook formats through Amazon, and in electronic format through Kobo, Barnes & Noble, and the iBooks store.