A Single Spark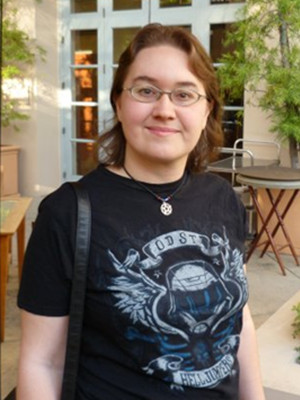 Mary Pletsch is a toy collector and graduate of the Royal Military College of Canada. She first encountered desert landscapes in fiction: from novels and horse stories set in the Old West and cartoons such as Transformers and Wild West C.O.W. Boys of Moo Mesa, and later drove across the desert from Pasadena to Las Vegas after attending the Superstars Writing Seminar in 2010. Mary has published short stories and novellas in a variety of genres, including science fiction, fantasy and horror, in Apex Magazine, Women in Practical Armor, and the WordFire Press anthology, A Game of Horns: A Red Unicorn Anthology. Visit her online at www.fictorians.com
About A Single Spark, Mary says:
"This story began as a childhood game played with FashionStar Fillies and Barbie dolls, set in the fabulous landscapes of the desert – because where else would unicorns live, but in the red rocks of a child's imagination? Thirty years later, those games have 'grown up' to become the Tales of the Unicorn Riders."
Mary has a rare gift – the ability to paint with words, and bring to life a story that is worthy of the Arabian Nights it evokes. As I read A Single Spark, I could almost hear the jingling of the caravan camel's bells on the breeze, taste the sand settling on my lips and blowing through my hair, and feel the heat of the sun warming my shoulders as I waited, with Sharareh, for the unicorn. It is my hope that you, too, will be similarly transported to this magical world.
Read A Single Spark and more in Mirages and Speculations: Science Fiction and Fantasy from the Desert, available in both paper and ebook formats through Amazon, and in electronic format through Kobo, Barnes & Noble, and the iBooks store.