The Strange Vanishing of Charles Prescott, Billionaire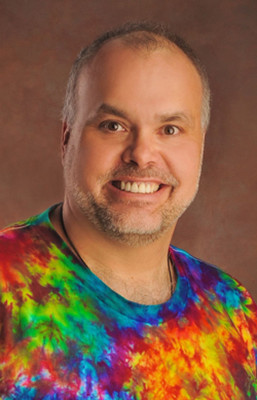 Johnny Worthen is an award-winning, best-selling, multiple-genre, tie-dye wearing author – and, for the record, no, we're not at all related.. Trained in stand-up comedy, modern literary criticism, and cultural studies, he is a one time Utah Writer of the Year and currently serves as President of the League of Utah Writers. When not mentoring other writers or haunting conferences to be mentored, Johnny is an instructor at the University of Utah and a professional editor. To find out more about Johnny and his books, check out www.johnnyworthen.com
About this story, Johnny says:
"As time rushes past me, and I see more days behind than ahead, hope turns to regret. Second chances are a greater dream than any heaven or mountain of riches. I channeled this middle-age angst with my youthful love of The Twilight Zone to write The Strange Vanishing of Charles Prescott, Billionaire."
From the opening paragraph, all the way to the absolutely perfect last line, reading this story felt almost as though Johnny had employed some mystic power to tap into exactly the images I had in mind when I first envisioned this anthology. For all I know, it's a byproduct of his tie-dye wardrobe – or perhaps he is, himself, a djinn, ready to grant us one single wish, if only we can figure out what it is we truly want.
Read The Strange Vanishing of Charles Prescott, Billionaire and more in Mirages and Speculations: Science Fiction and Fantasy from the Desert, available in both paper and ebook formats through Amazon, and in electronic format through Kobo, Barnes & Noble, and the iBooks store.