Voices of the Dead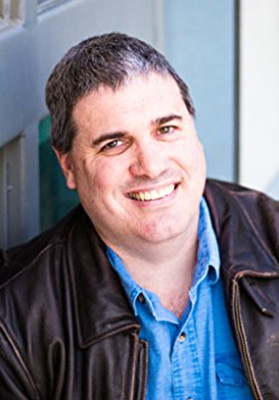 Jay Barnson is a software engineer, a refugee from the video game industry, and a Dragon Comet award winner. Born a West Virginia hillbilly, he now resides in Salt Lake City, but he'll occasionally throw in a casual "y'all" just to keep his neighbors on their toes. You can find his fiction on his Amazon Author Central page, or you can read his ramblings about gaming and writing at www.rampantgames.com/blog
About Voices of the Dead, Jay says:
"I grew up on a steady diet of authors like Robert E. Howard, H.P. Lovecraft, and Robert A. Heinlein. For my friends, the word 'fantasy' conjured up images of Tolkien's elves; but for me, it was mighty-thewed barbarians and unspeakably alien monsters. While I can't pretend to measure up to the greats of the pulp era, I couldn't resist the opportunity to follow in their footsteps with a pulp-style fantasy of my own."
No collection of desert tales would be complete without the brawny barbarians of the Cimmerian age, and Jay's story follows nicely in the sandy footprints of the sword & sorcery legends that inspired him.
Read Voices of the Dead and more in Mirages and Speculations: Science Fiction and Fantasy from the Desert, available in both paper and ebook formats through Amazon, and in electronic format through Kobo, Barnes & Noble, and the iBooks store.