Thunderbird's Egg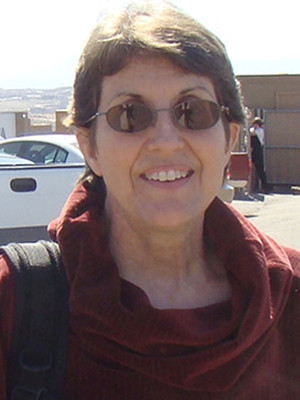 Diann Thornley Read served in the United States Air Force, stationed in South Korea, Bosnia, and Iraq, and draws from her experience in her fiction. She is the author of The Sergey Chronicles, the saga of a military family caught in the center of politics and war in an interstellar alliance. Originally published by Tor, the trilogy is now available in ebook form on Kindle, Nook, and Kobo. Diann is a member of the Superstars tribe, and is married to NASA scientist and martial artist Jon Read. She is currently working on The Seventh Shaman, a young adult space fantasy series. You can learn more about her at www.diannthornleyread.com
About Thunderbird's Egg, Diann says:
"I originally wrote this story in 1993 for the Washed by a Wave of Wind anthology edited by M. Shayne Bell. With the stories for that anthology needing to be set in the so-called "Mormon corridor" from Idaho to Arizona, I drew on my love of high-performance aircraft and my lifelong interest in Native American cultures. I suspect it planted the seeds for my Seventh Shaman series-in-progress."
What Diann didn't know when she send me Thunderbird's Egg, was that my own father was once a member of the USAF precision flying team – albeit in a ground capacity, as a chief mechanic. While I was already predisposed to like the story, it was the way she blends the traditions of the past with the technology of the present that makes this story truly soar.
Read Thunderbird's Egg and more in Mirages and Speculations: Science Fiction and Fantasy from the Desert, available in both paper and ebook formats through Amazon, and in electronic format through Kobo, Barnes & Noble, and the iBooks store.