Garden of Legion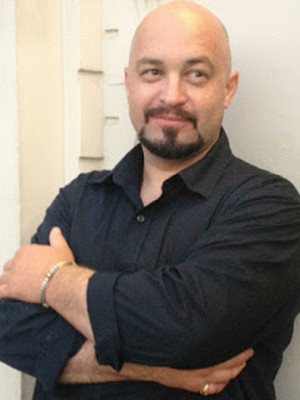 David J. West writes dark fantasy and weird westerns because the voices in his head won't quiet until someone else can hear them. He is the author of the historical action-adventure Heroes of the Fallen, the stand-alone novels Bless the Child and Whispers Out of the Dust, and the Dark Trails Saga series of adventures featuring Porter Rockwell. He is a great fan of sword & sorcery, ghosts and lost ruins, so of course he lives in Utah with his wife and children. You can read more about him and his current projects at www.kingdavidjwest.com
About Garden of Legion, David says:
"I wanted to do a Weird Western story, but really wanted to come at it from a unique perspective. I was daydreaming and the idea of using the biblical 'Legion' as an antagonist in the American West just struck me simultaneous with the idea of what if instead of occupying pigs it possessed tumbleweeds. I admit I have no idea how my mind jumped to such a bizarre train of thought but I ran with it."
I happened to mention to another author that I was looking for a Weird West story for this collection, and they immediately connected me with David. And I'm glad they did! I have not laughed my way through a story from beginning to end in a long time like I did while reading Garden of Legion. It's a wild, crazy ride, and well worth the trip!
Read Garden of Legion and more in Mirages and Speculations: Science Fiction and Fantasy from the Desert, available in both paper and ebook formats through Amazon, and in electronic format through Kobo, Barnes & Noble, and the iBooks store.