If you're looking for a freelance editor to review your manuscript before you publish it as an ebook or print-on-demand book, you've come to the right place.
Our managing editor, Lyn Worthen, is a professional writer and editor with credentials in both fiction and non-fiction. If you're an indie author with a manuscript you feel could benefit from an editorial pass, Lyn now offers indie editing through Camden Park Editing.
With affordable, easy-t0-calculate rates of $.02 per word, and quality line-editing and copyediting services, your manuscript will be ready for prime-time in no time!
For more information about Lyn's editing services, or to schedule an editing window for your manuscript, please visit Camden Park Editing or contact the editor at:

editor @ camdenparkpress.com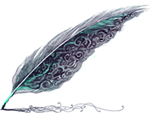 OBLIGATORY DISCLAIMER
Editing is an art, not a science. It is possible that, despite all best efforts, a stray typo or misspelling may slip past the Editor's notice; should this occur, we apologize in advance. 
Finally, while the goal of the editing process is to help authors present their work in its best possible form to the reading public, neither the Editor nor Camden Park Press make any guarantees as to the future sales, reviews, or ultimate success of any of our authors' work. We do wish all of our authors the very best in their artistic endeavors, and hope that, if pleased with the Editor's work, they will refer other authors to our services.